We'll roll out the red carpet treatment while you sit back, relax and enjoy the full experience of what our Group Sales team has to offer! Bring your wedding, anniversary dinner, charity events, business meetings and training sessions to us and we'll see to it that you and your guests are fully taken care of with flawless execution. Complimentary parking, valet and airport shuttle services kick the mood off right. Once you arrive, everything needed for your special event or meeting exists on property. If you have any special requests, we'll see to it that they're provided for you as well.
Meet the Team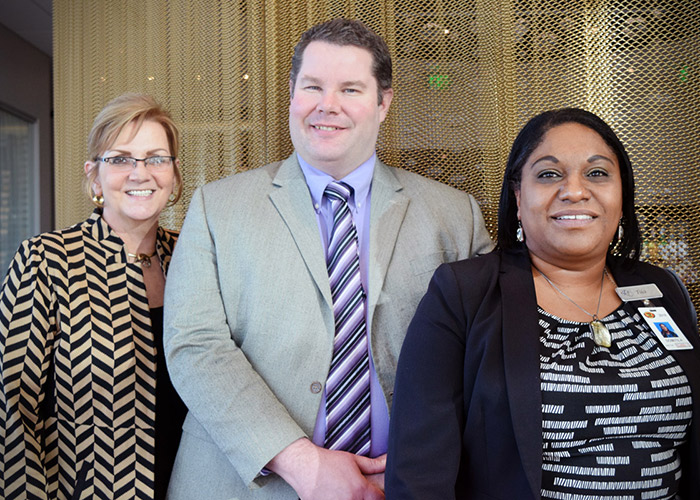 Barbara Toft, Group Sales Manager - Barbara's keen eye for detail and remarkable ability to hear what you're saying without you having to (fully) say it is what sets the entire Group Sales team apart. Her job is to make your vision a reality and she does so with seemingly flawless effort. Barbara knows very well how to make your event go off without a hitch! Unless you're getting hitched and, in that case, with just the one hitch!
Andrew Math, Group Sales Coordinator - Think of Andrew as being five-star at life. If there was a hall of fame for customer service, he'd be in it. There is not a single problem he can't solve for you and your guests, so be sure to track him down with your special needs and individual requests. We think he actually enjoys the challenge!
Domitila Bevil, Group Sales Catering Coordinator - Domitila is as unique as her name and she makes magic happen both in the kitchen and on the buffet and dining tables. She works closely with your chef and the duo will knock your taste buds off!